Spring is often revered as a time of growth and renewal. A time for new beginnings. Flowers bloom, leaves begin to sprout on trees, and many of us feel a sense of optimism with the change of the season.
I am optimistic. When I look around the grounds and buildings at Hillsides, I see our staff laying the essential foundation of health and healing. I see children, youth, and families discover important things about themselves as they learn key principles of wellbeing and find new ways to grow through the challenges they face.
In our Family Resource Centers, we provide a multitude of services to improve all aspects of life from psychotherapy and familial support to important connections to resources. On our Pasadena campus, children and youth receive vital behavioral health support via our Residential Treatment Services and HillsidesCares. Foster and adoptive families are matched with children who need a loving home and supported with essential guidance in our Bienvenidos Foster Care and Adoption program. And through our Youth Moving On division, young adults transitioning out of the foster care system receive mental health support, workforce development, transitional housing, and vital life necessities.
These outcomes are made possible by our caring staff and generous donors. You can help plant the seeds for a brighter tomorrow for individuals and families that need support during the most difficult time in their lives. Any donation you make today enables Hillsides to invest in high quality therapists, mental health rehabilitation specialists and support staff; develop innovative programs; and sustain our century-long commitment to create lasting change for our community.
Please make a gift today to help our clients heal, grow, and thrive.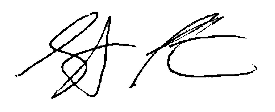 Hillsides Chief Executive Officer and President